Welcome to the Belchertown Lions Club Website

Members of the largest service organization in the world.



Welcome to the Belchertown Lions Club website where you will uncover information regarding our mission--a commitment to the community unrivaled by any other service organization in the world.
Through fundraising events the Belchertown Lions Club raises money to assist the less fortunate –focusing on those with sight and hearing disabilities. We provide for eye exams and corrective eyewear for those in need and also offer free screenings which may reveal the early onset of hearing, blood pressure, glaucoma and optic nerve disorders through the Lions Club's District 33-Y EyeMobile.
Additionally, the Belchertown Lions Club financially supports our local church-sponsored food banks, Boy Scout Troop 507, the Teen Center's "Night-after-the-Prom", high school scholarships (BHS and Pathfinder Regional) and the annual Rag-Shag Parade where our town's families have enjoyed safe and secure Halloween entertainment for over 50 years!
Fund Raising Events


The Lions Club Raises money by holding events like our Super Raffle where you buy a raffle ticket for $100 and you could win $10,000! We give away a total of $20,000 on the night of the drawing.
You will also find us at The Belchertown Fair every year selling sausage and meatball grinders along with french fries and soda. We've been told that our grinders are "the best on the common" for many years.
We also have our annual "Memorial Golf Tournament" in the late summer or early fall, held at one of the 2 Golf Courses here in Belchertwon.
For a complete list of events, please check out our
calendar
page.
Belchertown Lions Support Sgt. Bouchard Fundraiser


The Belchertown Lions Club has has made a Donation of two $50.00 Gift Cards to the Villa Rose Restaurant in Ludlow. These Gift Cards will be a part of the Raffles that will be drawn at the Fundraising event on February 17th at the Waterfront Tavern in Holyoke. Please come to the event and help Sgt. Bouchard rebuild his home which was destroyed by fire last month.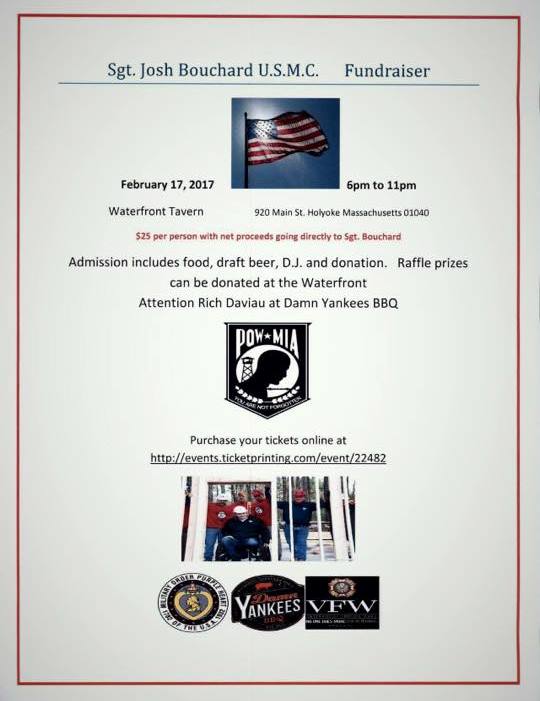 Belchertown Lions Increase Scholarships


The Belchertown Lions Club has increased it's Annual Scholarships from $1,000.00 each to $1,500.00 each. We have also changed the requirements for Application from a "2 or 4 year Accredited College" to "Open to all students that attend a School for Advancing Skills". So students that plan on attening a Trade School or a School for the Arts will now be considered for our Scholarships! Please Click Here to download our Application.

PDG Bill White Receives Progressive Melvin Jones Award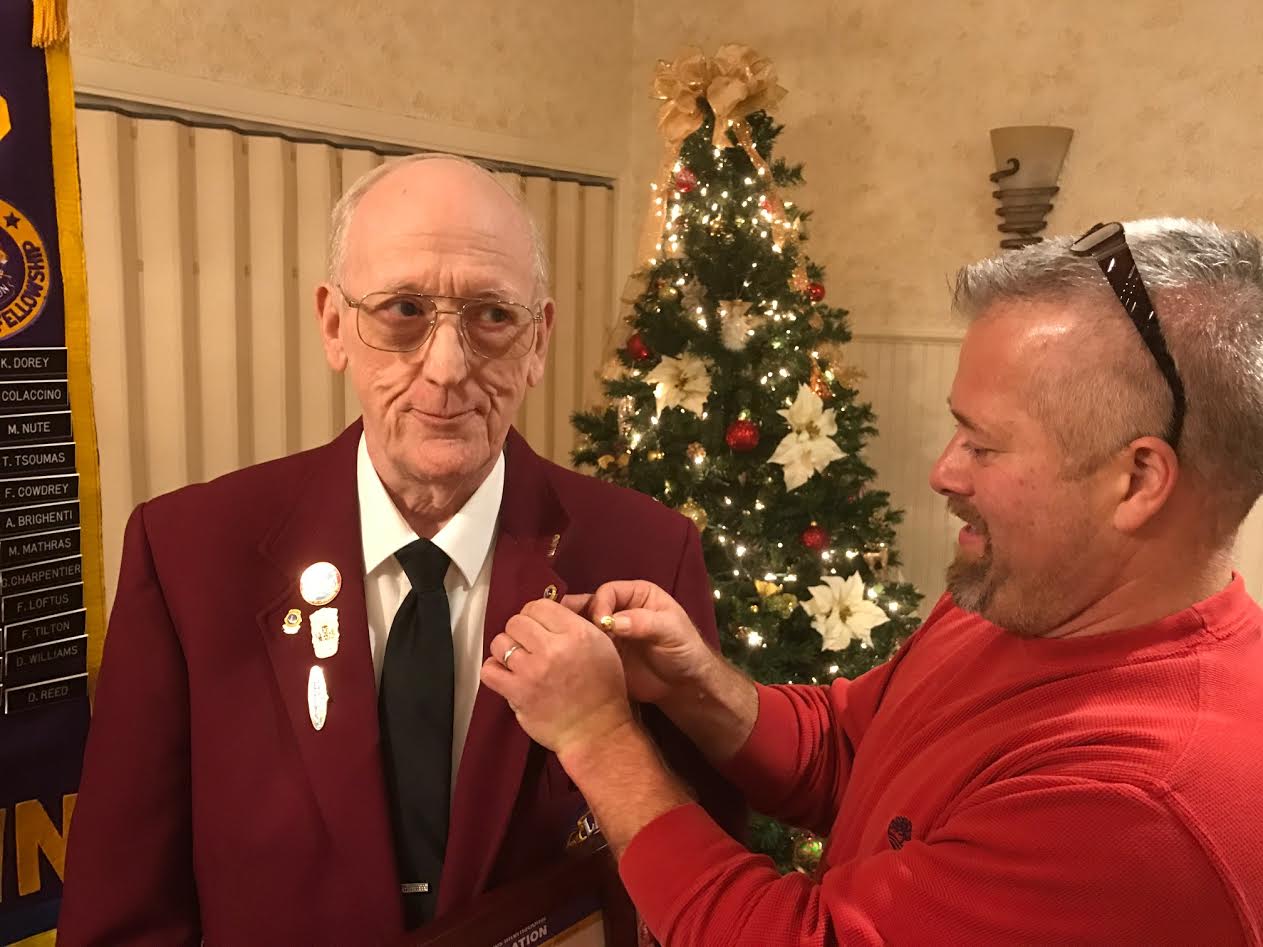 The Belchertown Lions Club proudly presented Past District Governor, Bill White, with the Progressive Melvin Jones Award for his many years of meritorious service to the Lions Club International Foundation at their recent holiday banquet held at the Villa Rose Restaurant. Lion Steve Barrett is shown here affixing the commemorative pin to Lion Bill's lapel."
New Melvin Jones Award Recipients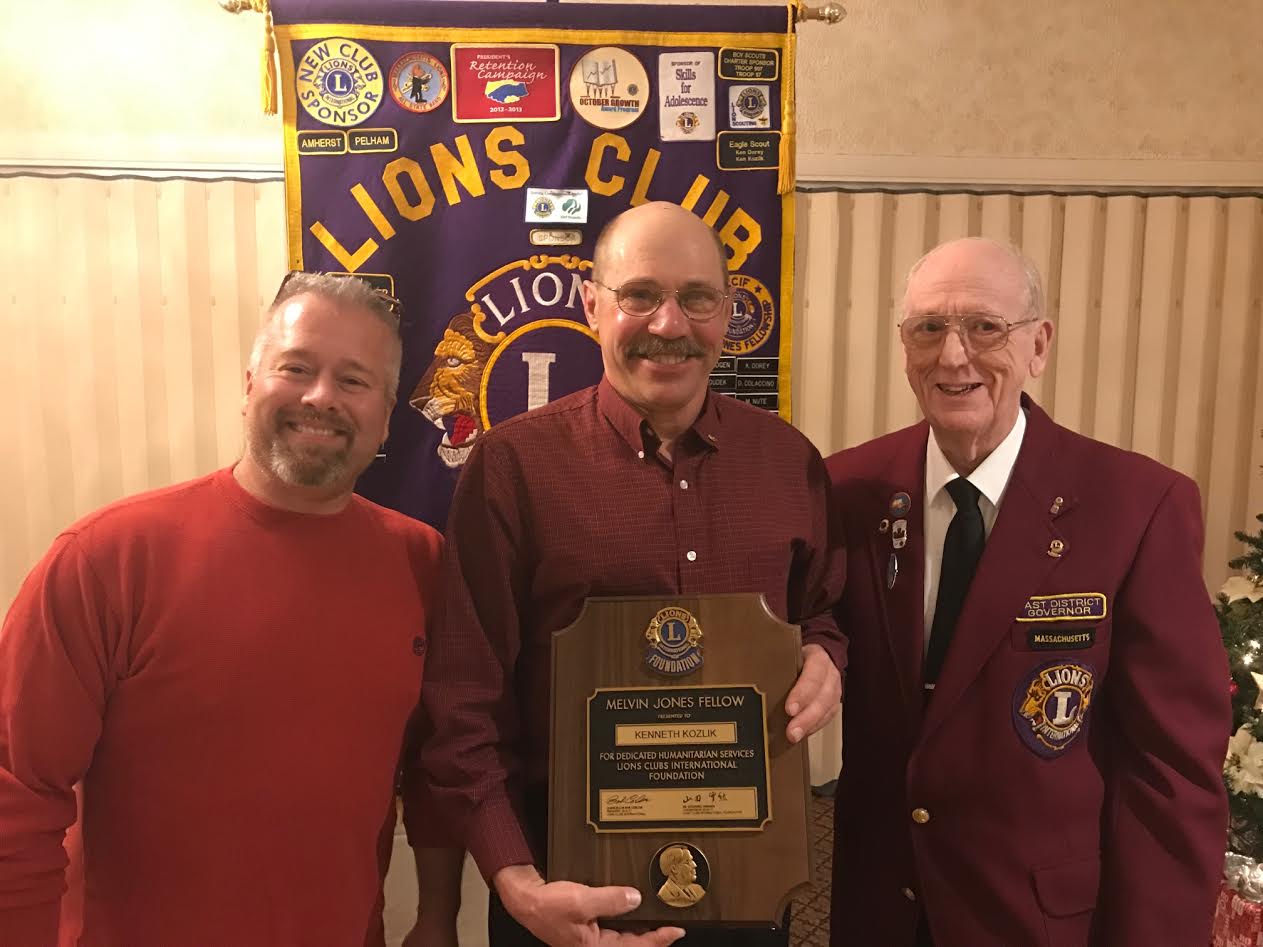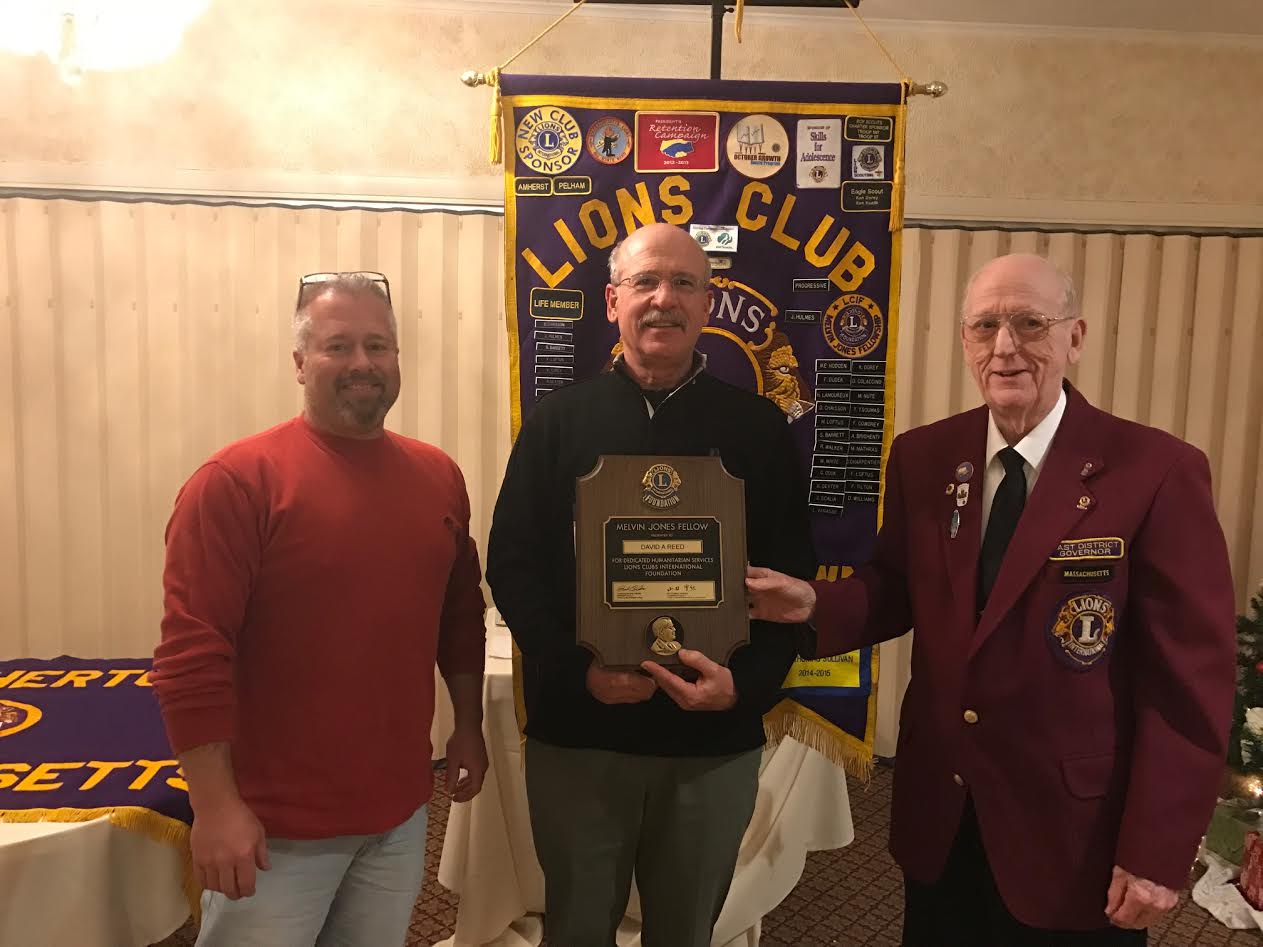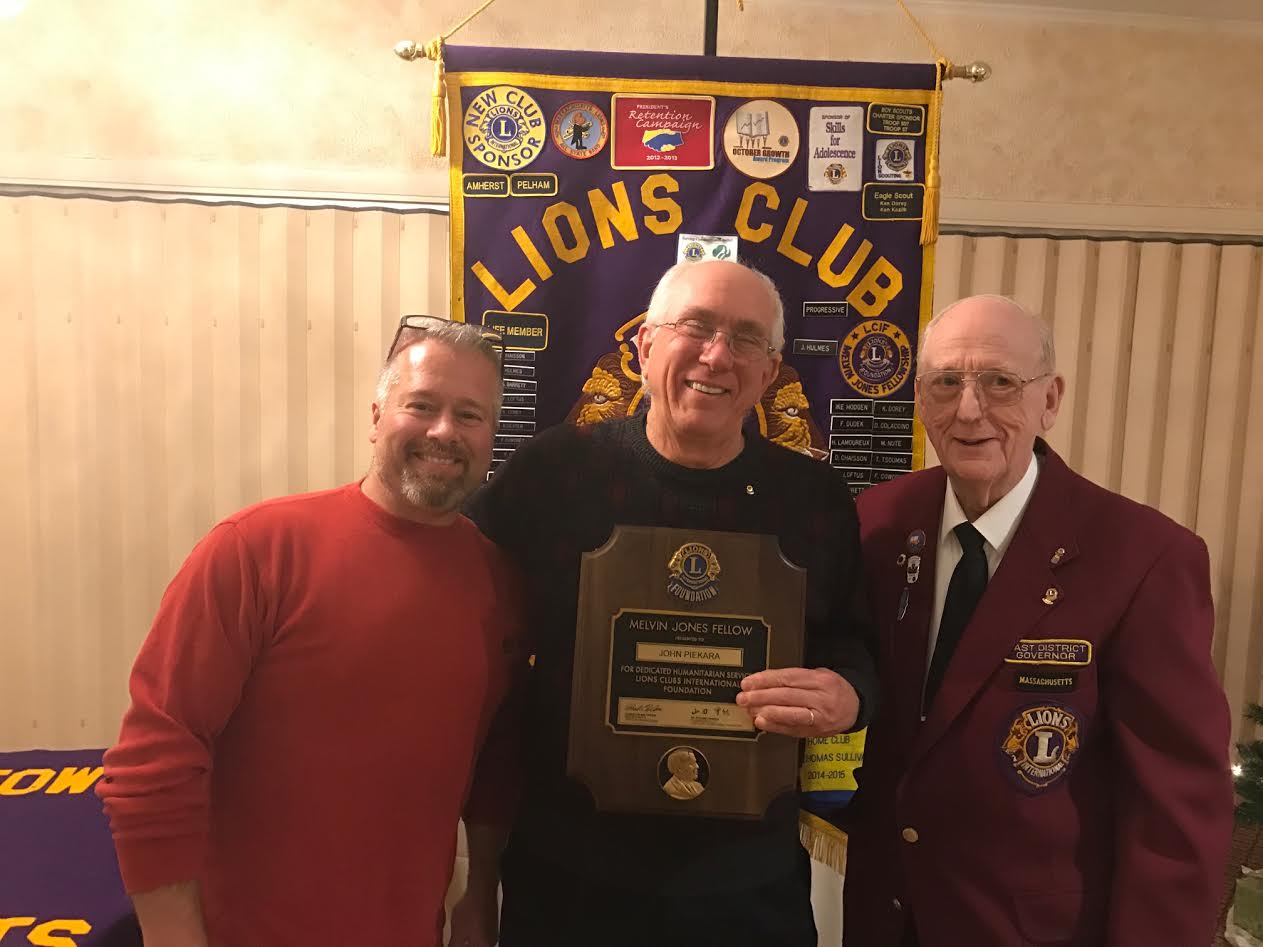 The Belchertown Lions Club recently recognized the humanitarian efforts of Lions Ken Kozlik, Dave Reed and John Piekera for their many years of service committed to finding ways of improving the quality of life in our local as well as the world community. They are shown here flanked by Lion Steve Barrett (left) and Past District Governor Bill White (right.)
Certificates of Appreciation Awarded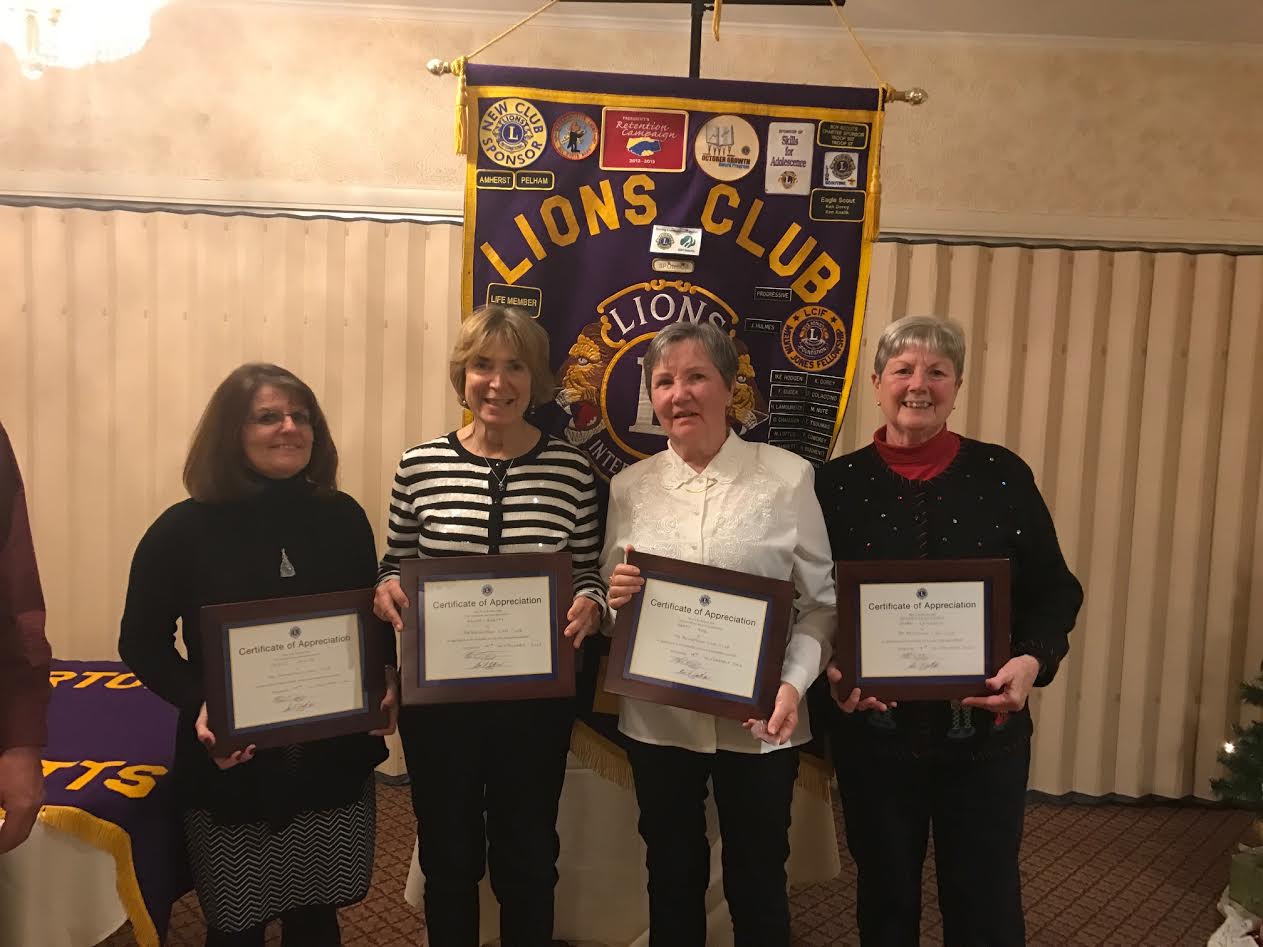 The Belchertown Lions Club officially thanked these lovely ladies for their service at our Fair concession this past year. Their help was greatly appreciated in a time of need. Shown here holding their framed Certificates of Appreciation are Cheryl Kozlik, Wendy Bowers, Kathy Woz and Sharon Lamoureux. Thanks a million, ladies....we sincerely appreciate your efforts!!
Belchertown Lions Welcome new member Victor Robidoux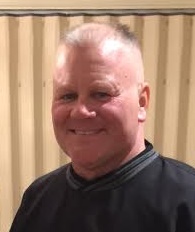 The Belchertown Lions Club inducts its newest member Victor Robidoux at his recent installation
officiated by Past Dist Governor Bill White. Welcome aboard, Victor!
Brenda Jackson wins 1st Prize at the Lions Club Super Raffle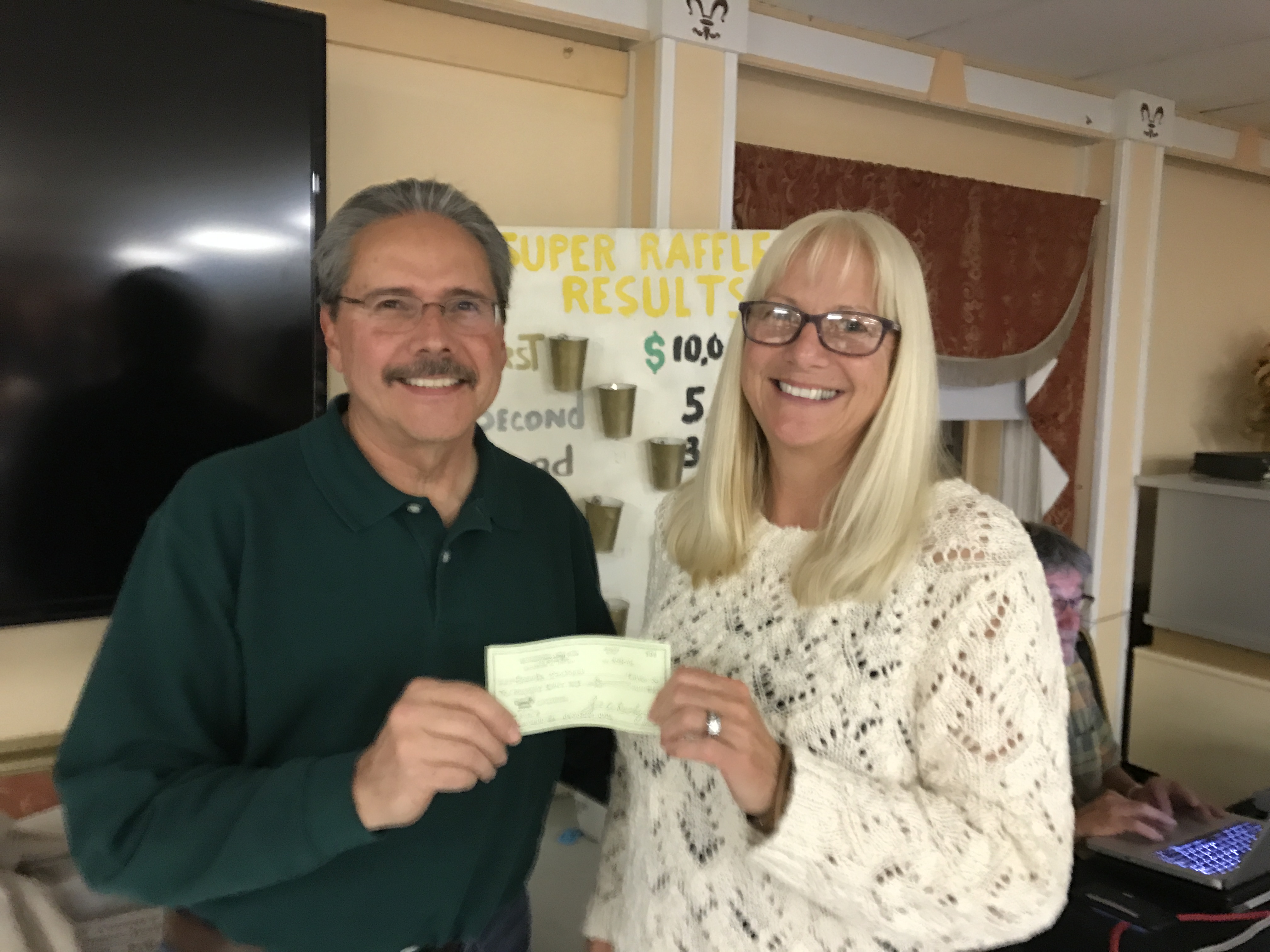 Club treasurer, Frank Cowdrey, presents Belchertown resident Brenda Jackson with her $10,000
winning check at the Belchertown Lions Club Super Raffle held at the Belchertown VFW on November 18th!
Thanks to the support of many local folks in its fundraising endeavors, the Belchertown Lions Club was able to
donate over $24,000 last year alone to local, regional and national charities!
Troop 57 Honors Its Two Newest Eagle Scouts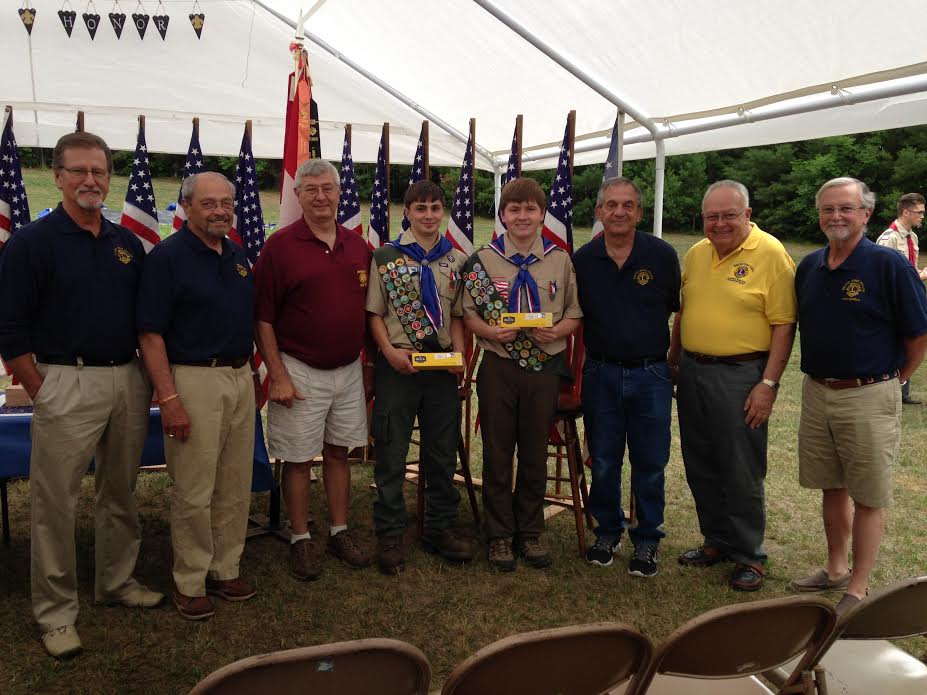 Both Jared Kozlik (center, left) and Wesley Lupa (center, right) recently earned the most prestigious Boy Scout
rank of Eagle Scout. These achievements were celebrated at the Court of Honor ceremony held recently at the Kozlik
residence where each youth personally received letters of commendation from guests State Senator Eric Lesser and State
Representative Susannah Whipps Lee. Shown here are Eagle Scouts Kozlik and Lupa holding their custom-engraved
Buck folding knives presented to them by members from the Belchertown Lions Club which sponsors both Troop 57 and 507.

Belchertown Lions Club Officers for 2016 - 2017.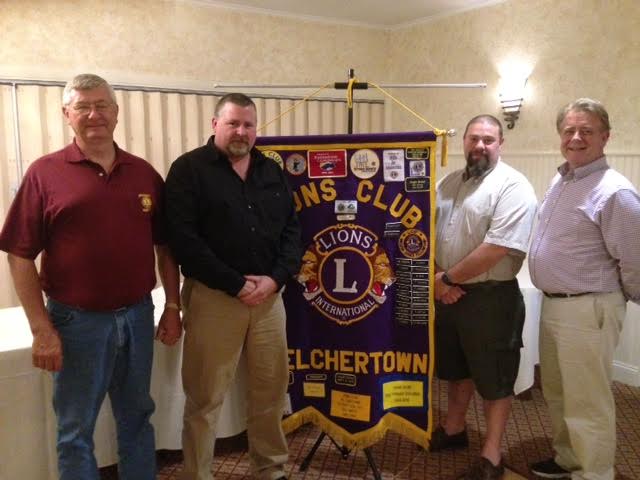 The 2016-'17 officers: Hank Lamoureux, 1st Vice President; George Cook, President; Larry Vanasse, 2nd Vice President; Tom McRae, 3rd Vice President.
2016 Installation of Officers and Awards Night.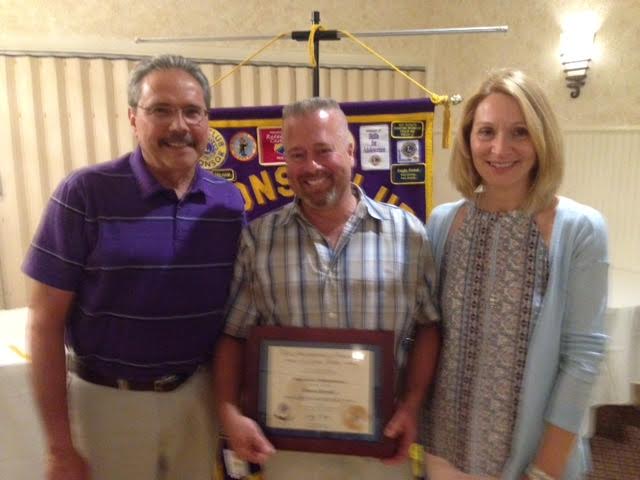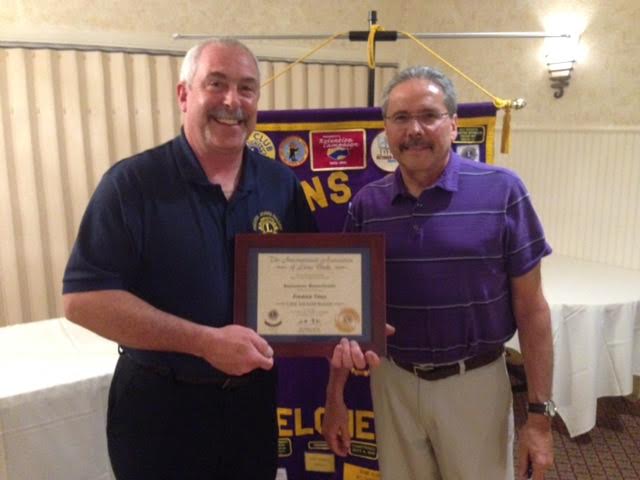 Two Life Member Awards were presented at our 2016 installation dinner at the Villa Rose Restaurant on June 8th. Steve Barrett with his wife Brenda and Treasurer Frank Cowdrey. And Fred Tilton (left) with Treasurer Frank Cowdrey.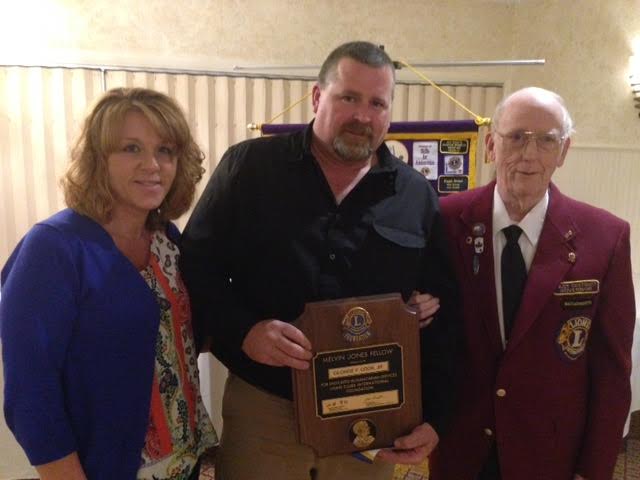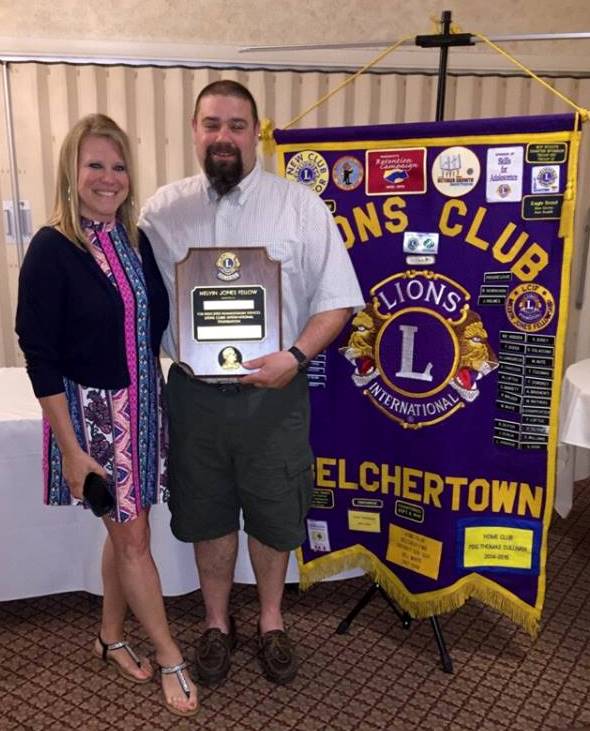 Additionally, two Melvin Jones Fellowship Awards were presented:George Cook with his wife Sheryl and Past District Governor, Bill White. And Larry Vanasse with his wife Gina.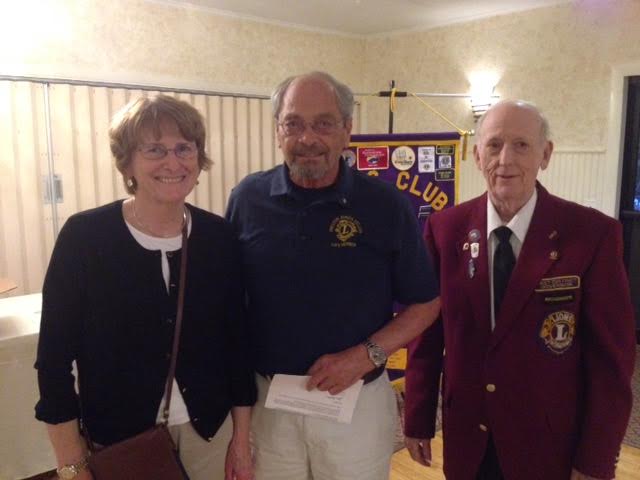 Jack Hulmes is the recipient of the Progressive Melvin Jones Award for his many, many, many, years of service, with Debbie Woodard and Past District Governor Bill White.
Lions Clubs International


The Belchertown Lions Club is just one of thousands of clubs all around the world. Use the link on the sidebar or click
here
to see what Lionism is all about.
Your Donations


If you would like to make a donation to the Belchertown Lions you can use the "Donation" link in the upper right corner or
click here
.
Thank you for visiting us and supporting our efforts.
---
View site map
Contact us for info
---